Letter from the Head, 13th December 2019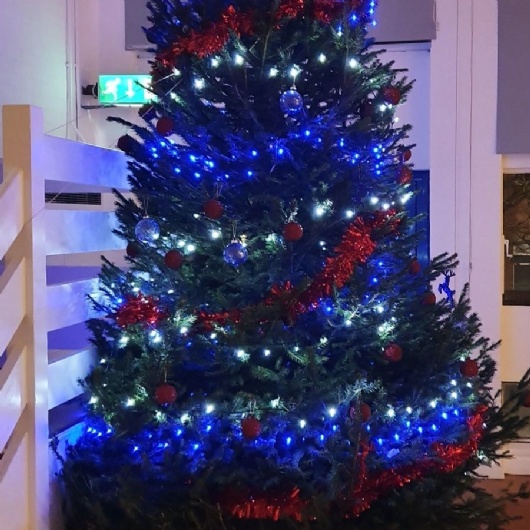 Dear all,
Our Christmas trees are up at Holmleigh Park, but we've shown no signs of slowing down for Christmas!
First of all, Monday saw a team from across the Greenshaw Learning Trust come in to review our progress since becoming Holmleigh Park High School. I'm pleased to share that the report found that standards have improved significantly in behaviour, leadership, teaching and learning – and that we are on track for a very significant improvement in outcomes this summer. Above all, they were blown away by our students, the massive progress they have made, and their positivity about the improvement in the overall quality of education at the school.
We have three fantastic trips – Year 10 and 11 Drama students went to see The Woman in Black in Malvern, and were an absolute credit to the school – we had lots of lovely feedback from the theatre staff. Year 13 Health and Social Care students went to Body Works in London – where they made such an impression of the minibus driver that he took them for a free tour of central London before bringing them back! We also had a fantastic careers trip to Cirencester Agricultural College.
The First XV had their final game, losing to a very strong King's side. For some students, it represented their final game in seven years here – a fantastic achievement. It was great to see some Year 11s make the team, and I think this bodes incredibly well for the next two years.
We have been working hard to turn around the Year 11 mocks. They'll be getting their results on Tuesday, and all students will be receiving a personalised report of around 15 pages of question-level analysis. This will show them and you exactly what they did well on, and identifying exactly what they need to do to improve their areas of weakness. Please do take some time to review these – they are a fantastic resource which will have an absolutely huge impact on students, and I'm very grateful to Mr Park and Ms Leech for their efforts preparing them. Their results would also be a good time to consider next year – if you haven't already, please do read my letter about the exciting future of our Sixth Form.
Finally, I would like to remind you about the end of term. At Holmleigh Park, we think that every lesson counts, so fully expect students to be working hard up until the end of term! Friday will be a normal day and finish at 14:55, and to get in the festive spirit, we're inviting students to wear a Christmas Jumper (along with their normal uniform!).
Best wishes,
Mr Farmbrough
Headteacher