2 Fantastic opportunities
Here are below information for 2 great career opportunities :
Firstly, please find attached a flyer for the virtual GE Aviation Gloucestershire Apprenticeship Open Evening being held on Tuesday 8th March.
There is the choice of 2 sessions to attend, either:
• 4pm – 5.30pm
• 6pm – 7.30pm
Attendees will be contacted in advance of the session with the Teams link and a Sli.do code to submit any questions in advance.
Anyone interested can also contact G.E. via [email protected]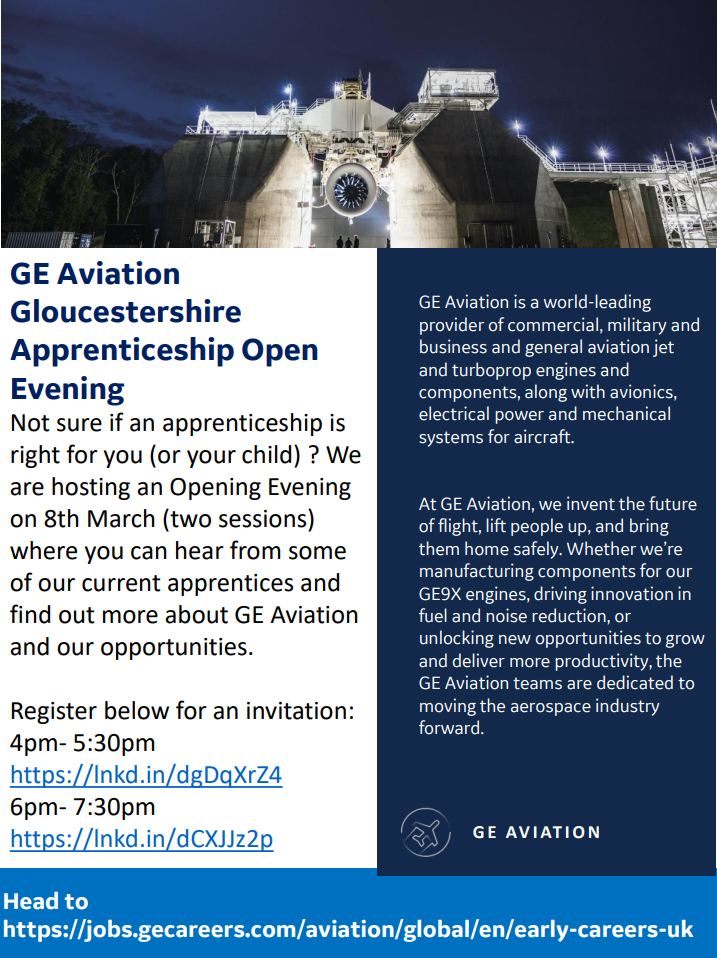 Secondly, Gloucestershire Hospitals NHS Trust is holding its annual Healthcare Science Week event on 12th March. Whilst we appreciate this is a Saturday, it is a great opportunity for interested students. Details of how to register are on the attached flyer.