Letter from the Head - 28th May 2021
In this issue: Goodbye to Year 11 and 13!
Dear all,
What a week! I've been taking some of our new Year 7 parents on tours of the school, and as usual, it's been brilliant to see students working hard in every bubble.
But I wanted to focus on two year groups this week - and how they have left me in absolute awe.
First of all - Year 11. In their two year GCSE courses, they've had to deal with two lockdowns. They've faced a huge amount of uncertainty, being told in January that GCSEs were cancelled, but then finding out that schools were still expected to run formal assessments. They have taken all of this in their stride, and I'm sure the Centre Assessed Grades we give them will reflect the incredibly hard work they have put in all year.
In that spirit, they were working up until the wire. They had their final Maths Assessment just this morning, followed by a celebration in the Sports Hall, and it was just wonderful to spend the day with them. We are looking forward to seeing them in July for their Prom, and I'm delighted that so many students are planning to stay with us for Sixth Form - I'm very confident that we'll have our biggest Year 12 group by a very wide margin starting in September.

If Year 11 have had a tough time, Year 13 have perhaps had even more to contend with - all of the above, plus dealing with a huge amount of uncertainty over universities and careers next year. Again, they've just put this out of their minds and focused on preparing for their assessments.
They had their last day on Wednesday, finishing off with a fancy dress rounders match against Year 12s. It's very fitting that Year 13 won comfortably, finishing off their time here with a final success! Again, we look forward to seeing them after half term for their leavers BBQ.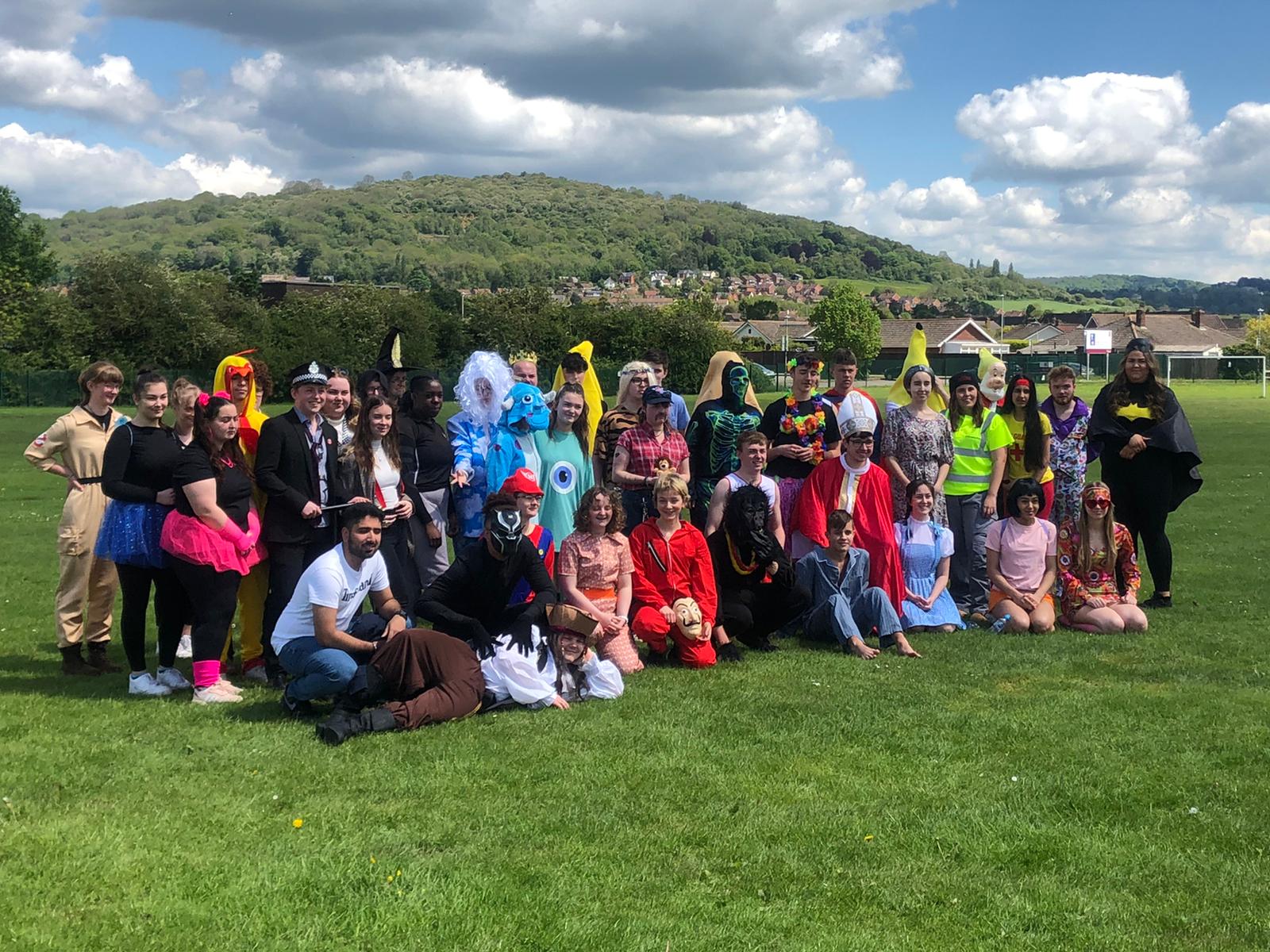 All of which leaves me to wish you a very enjoyable half term!
Best wishes,
Mr Farmbrough
Patrick