Letter from the Head - 27th November 2020
In this issue: Winter arrives, keeping warm at school, and new Sports Captains!
Dear all,
Winter has truly arrived! With temperatures plunging on Thursday, students were greeted by the sight of the school rising out of the mist as they arrived: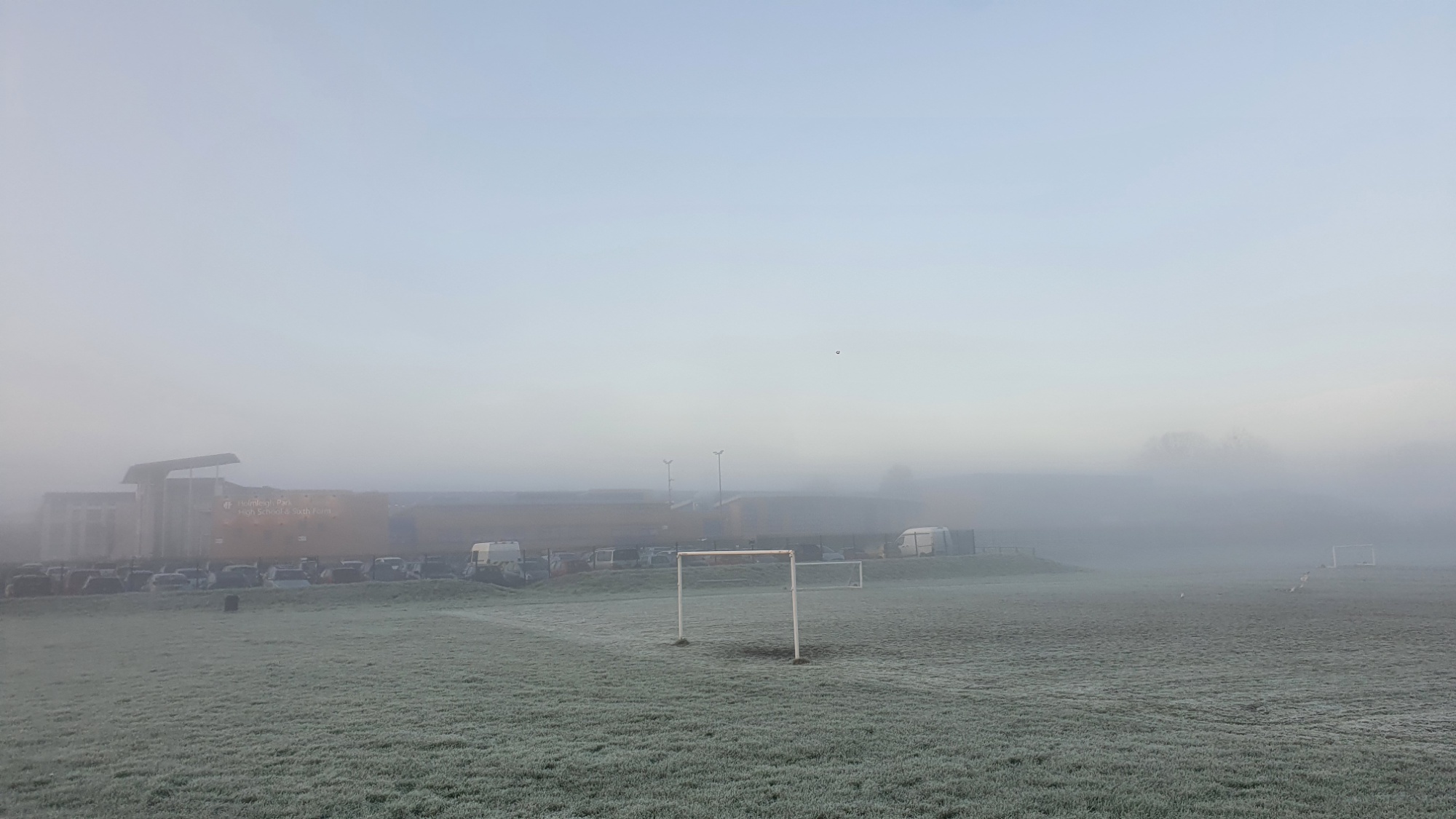 We have since boosted the heating to the absolute maximum which has brought the building back up to a warmer temperature, and the weather is due to warm up (slightly!) next week. I'm sure, however, that we will have more chilly days ahead, so please can I remind parents that we don't allow coats to be warn in lesson. In this weather, it's worth children wearing a vest or thermal layer under their shirt / a jumper. The school jumper can be ordered online from Monkhouse; we also have a limited supply of spares which we can loan students if they ask at OSP.
You will also have seen that when lockdown ends, Gloucestershire is due to be placed into Tier 2 of COVID restrictions. As a result, we have taken the decision that masks will remain compulsory. Since switching to lockdown, we have handed out around 2,000 disposable masks, due to the masks either breaking or students forgetting them. Quite apart from the cost, this is having a significant effect on the environment.
On Monday, we will therefore give each student a reusable cloth face mask to wear. After this, students will need to take responsibility for bringing a mask (either the one we issue, or any other plain one) along with their equipment each day. If they forget to bring a mask in, they will need to purchase one from us for £0.50; they can do this before school.
Looking forward, Year 7 parents should receive instructions on signing up to Parents Evening early next week. Appointments will need to be booked through Edulink, and all appointments will take place virtually through Edulink too. If you haven't already activated your account, it is therefore very important that you do so. If you haven't received an email with login details, please email [email protected] to let us know.
Finally, a real highlight of this week has been the appointment of our House Sports Captains. They will be responsible for leading their Houses / Tutor Groups in the House Competitions taking place towards the end of term, which we're incredibly excited for. Congratulations to all of the following!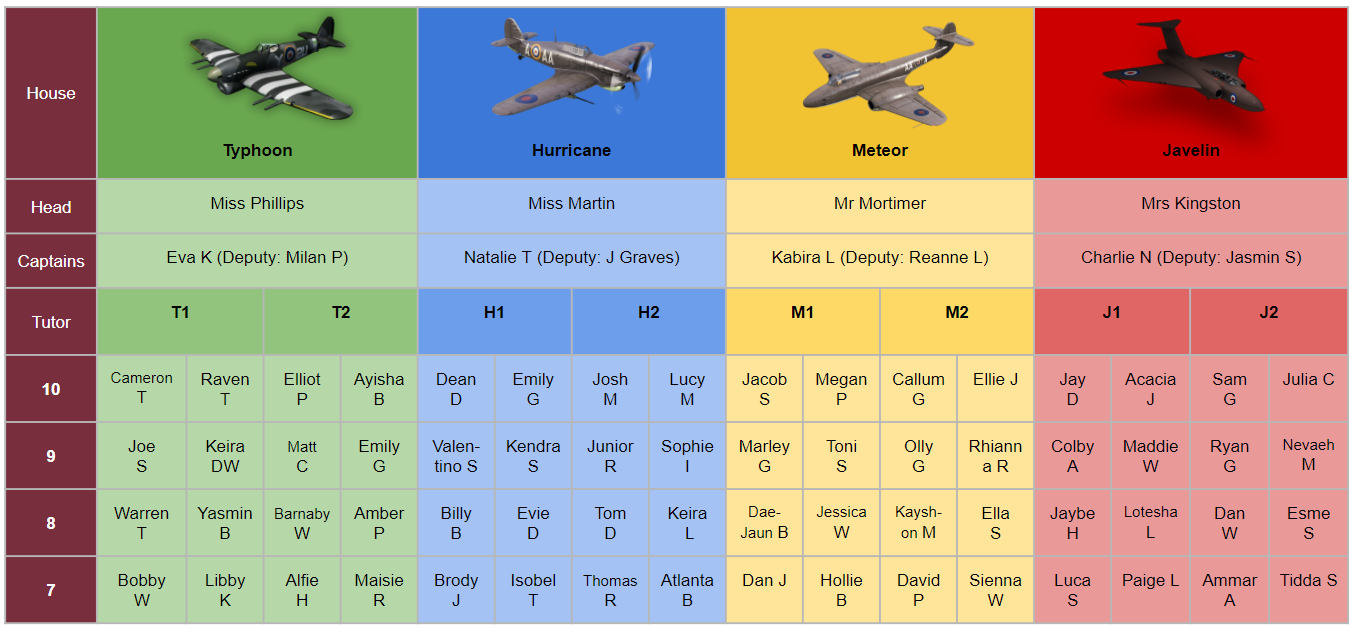 Best wishes,
Mr Farmbrough