Letter from the Head - 21st July 2023
In this issue: Oracy Finals, Colours Winners, and West Side Story!
Dear all,
Our last full week has been a brilliant one, with three highlights in particular to share. First, please can I remind parents of a couple of things for next week:
Students should come to school in PE kit for Sports Day (Monday)

School will finish at 13:05 on Tuesday
On to the highlights!
First, this week saw the finals of our Oracy Month, which culminated in each House's finalists going head to head in front of their whole year group. The quality of poems and speeches was absolutely superb, so a huge well done to all the winners and finalists - their names are listed at the bottom of this week's letters. Particularly well done to Hurricane for finishing in first place. With just Sports Day to go the race for the House Cup remains particularly tight!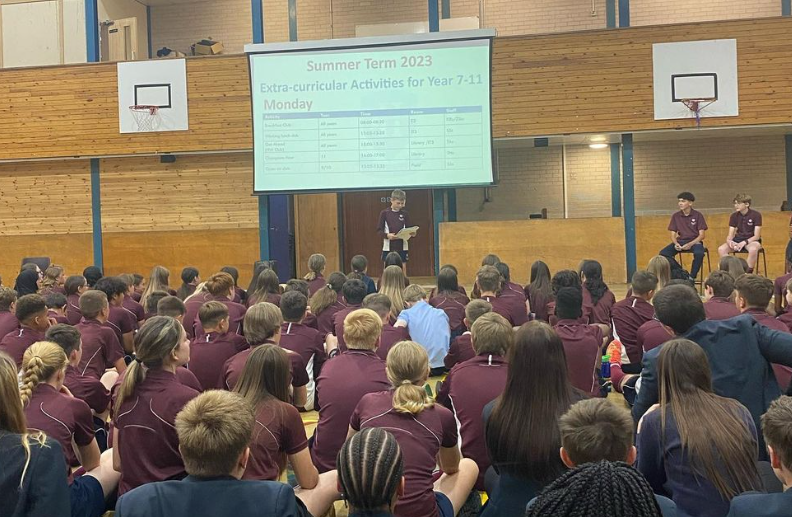 Second - West Side Story. What a show! I have to admit, when Mr Goodway and Ms McJennett decided on West Side Story, I was a little apprehensive. The Lion King was brilliant last year but West Side Story is a tough musical - mature content, challenging music and a huge amount of choreography required. But I needn't have worried - the students absolutely smashed it and I was super proud of them all. A huge well done to the whole cast, but particularly Paul and Isla who were absolutely superb in the lead roles of Tony and Maria respectively.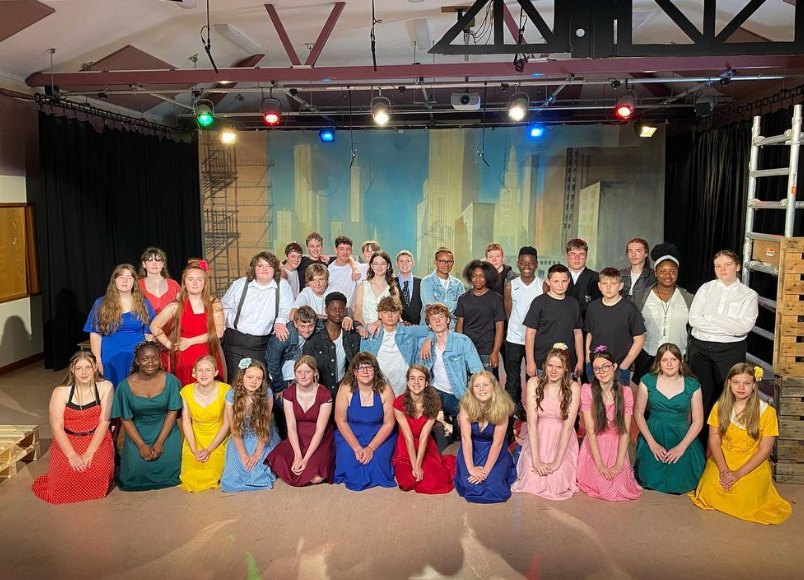 And third, today we held our celebration assemblies. We had awards for the top performing students in each subject as well as those who have made the most progress. I particular enjoyed giving out colours awards (as I always do!) so congratulations to all of the winners who I have listed below.
Finally, this is my final Friday letter. I'll save my farewells for later as I'll be writing to you one more time in August after GCSE and A Level results day, but I would like to take this opportunity to thank you for taking the time to read my weekly updates - I do hope they have given you some insight into all the wonderful things your children achieve every week.
Best wishes,
Mr Farmbrough
Headteacher
School Colours
Junior Colours were awarded to the following students:
Academic
Amelia P
Caitlin B
Connor R
Eloise M
Gold B
Ryan I
Weronika B
Culture
Caitlin B
Connor S
Finley R
Gold B
Jac G
Jack G
Ollie M
Sienna T
Sienna P
Zach R
Sports
Alex B
Josh R
Josh T
Katie G
Oscar G
Values
Beatrice B
Eloise N
Freddie S
Maja K
Nickita G
Half Colours were awarded to the following students:
Academic
Holly M
Lowena H
Jesca VH
Nathan B
Thomas H
Culture
Archie F
Callum K
Daniel C
Eniola S
Gracie K
Ryan F
Sade W
Shannon P
Shay L
Tidda S
Thomas R
Sports
Syesha H
Values
Bailey L
Blane M
Bonnie-Mae W
Danniella O
Evie S
Frankie V
Freya D
Gabby B
Hollie B
Isabella B
Jordan G
Joshua R
Kimberly L
Layla N
Lewis G
Mea C
Oliver C
Riley S
Shaayisha S
Full Colours were awarded to the following students:
Values
Harley C
Oracy Competition Winners
Year 7
Winner: Josh R (J)
Finalists: Jayden B (T), Gabriella D (H), Lakshmi R-S (M)
Year 8
Winner: Harley M (T)
Finalists: Riley M (H), Alantis S (M), Rafa H (J)
Year 9
Winner: Shannon P (H)
Finalists: Dennis G (T), Rahnuma N (M), Daniel A (J)
Year 10
Winner: Archie F (H)
Finalists: Lexi-Mae G (T), Pheo O (J), Alfie D-P (M)