Letter from the Head - 20th May 2022
In this issue: Year 7s through to national rugby final, and a great start to exam season
Dear all,
Exam season has arrived, and I want to start with huge congratulations to Years 11, 12 and 13. They have been absolutely brilliant all week - coming in early, staying late, and generally working incredibly hard. There has been a nervous but excited buzz around the school, and it's been great to here so many students feeling positive about the first few exams. Please note that both Year 11 and 13 are now transitioning onto their Exit Timetables. This means we will be updating their timetable each week (sometimes more) to try and maximise the amount of time they get with their subject teachers before each exam. This is because we know what a difference it makes, especially when compared to just shipping students off on study leave. It may also cause some disruption to other classes in the school, so please do bear with us. It makes a huge difference to how well-prepared students are. Can I also remind Year 11 parents that we have an English revision day on Saturday - all students are strongly encouraged to attend.
Outside of exams, we've had a busy week. I particularly enjoyed seeing so many Year 7 parents come to our curriculum and assessment evening on Thursday. Mrs Barrett will be sending out a video to parents who were unable to attend, or you can read a bit more about assessment in one of my previous letters.
Finally, a big well done to all of the students who represented HP at the Gloucestershire AllGolds Rugby League competition. We entered three teams, all of whom did fantastically well - meaning that HP were the overall winners. But the absolute stars were the Year 7 team, who won their age group, meaning that they'll be travelling all the way to Warrington for the national finals later this year!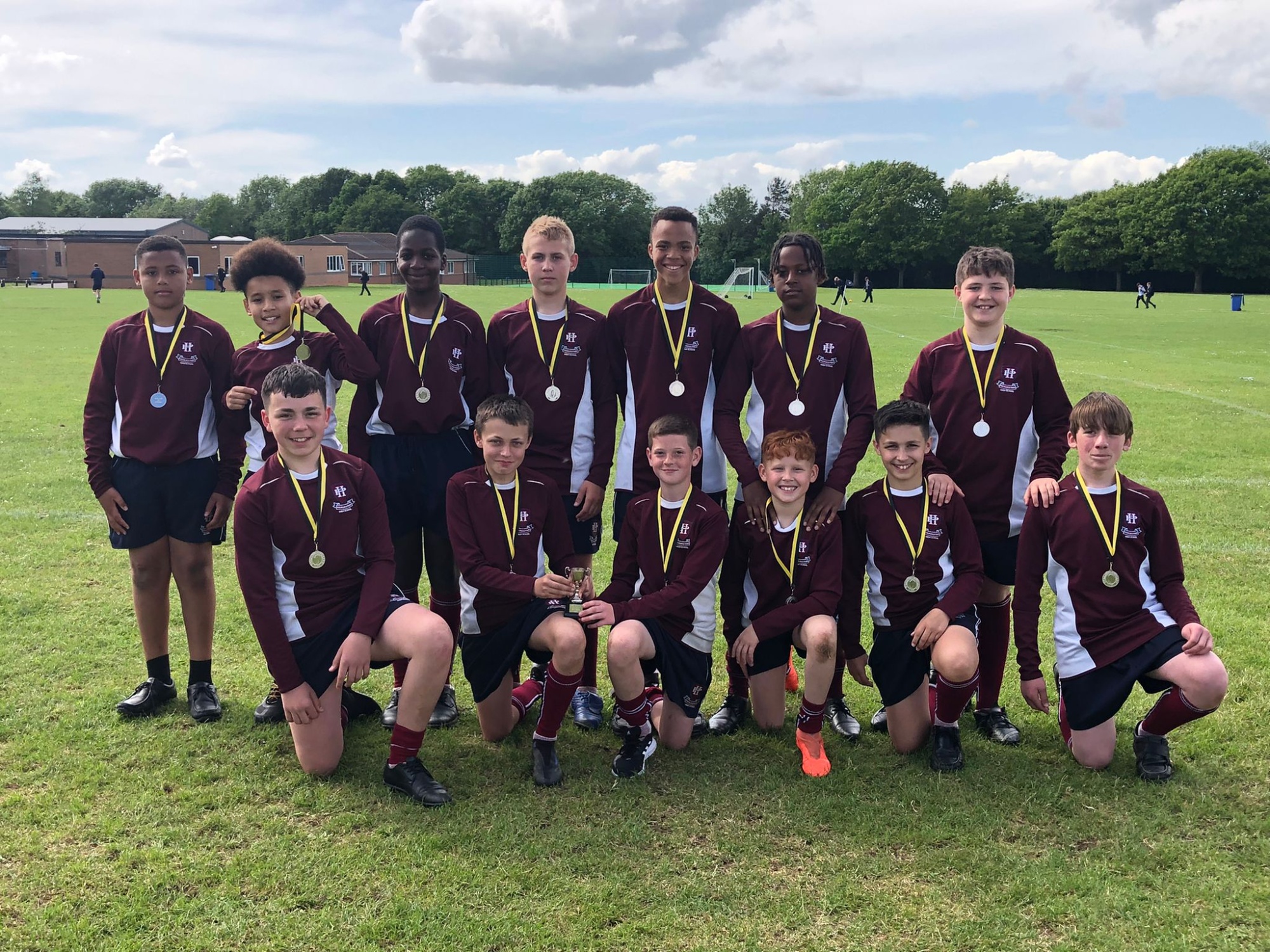 On that note, I hope you have a very enjoyable weekend.
Best wishes,
Mr Farmbrough