Letter from the Head - 15th July 2022
In this issue: An update on heat measures, the Lion King, and some farewells
Dear all,
As our last full week draws to a close, we've certainly had a lot to celebrate, but first a brief word on the heat. We are continuing to monitor the forecast for Monday. Further to my email earlier in the week, we have decided to allow students to wear either the normal uniform (without a tie or blazer and with the top button undone) or HP PE Kit. We recommend going with whichever option is looser fitting. This should be worn as it would for a PE lesson - i.e. only HP kit. Trainers may be worn only if wearing PE kit. Students may wish to bring a cap to wear outside as well.
Please do make sure students have plenty of water (bottles can be topped up around school), and that they are wearing sufficient suncream. PE lessons will only be going ahead during Periods 1 and 2 while the temperature is still relatively cool, so students do not need to bring PE kit if they would have a lesson after break on Monday or Tuesday. These measures will remain in place as long as there is an Amber Weather Warning in effect, so we expect to return to normal uniform (except blazers) on Wednesday.
The Year 8 residential last week was a cracking success. We were lucky to have both sunny weather and easy access to a lake to cool off - a great combination! Students enjoyed a wide variety of activities - raft building, climbing, archery, and even the odd song round a campfire! A huge thank you to all the staff who gave up their weekends to attend.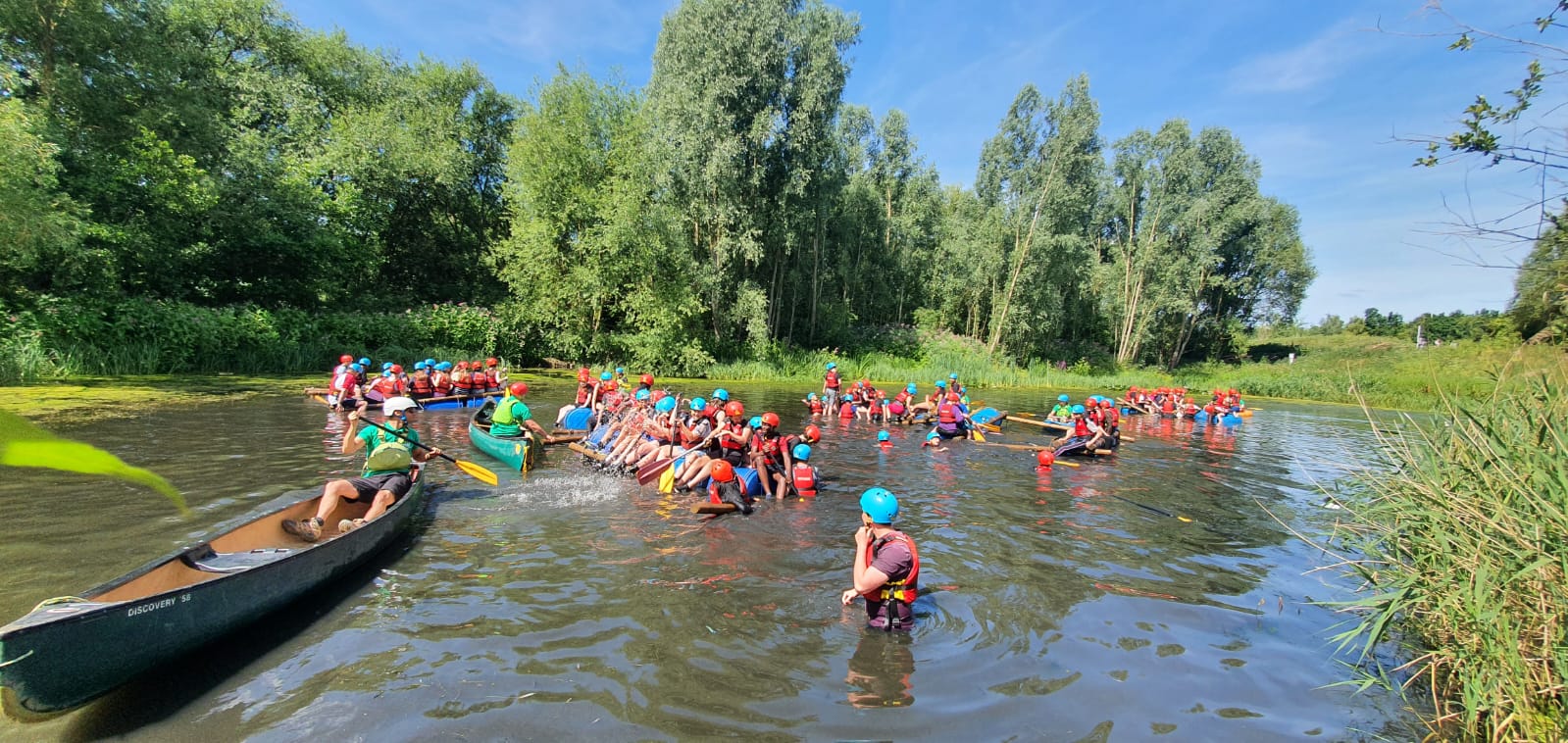 We also had our first ever Gold DofE expedition. 4 days in the Brecon Beacons in a heatwave is a pretty tough experience, and Year 12 definitely had to put a lot of effort in. I was hugely impressed though with their resilience - they did absolutely brilliantly and were a real pleasure to spend 4 days with. We had some great views, but sadly no lakes to dip into! Other trips this week have included a trip to the Virgin Airlines hangar at Heathrow Airport, a Year 12 rewards trip to Drayton Manor, so it's definitely been a busy one.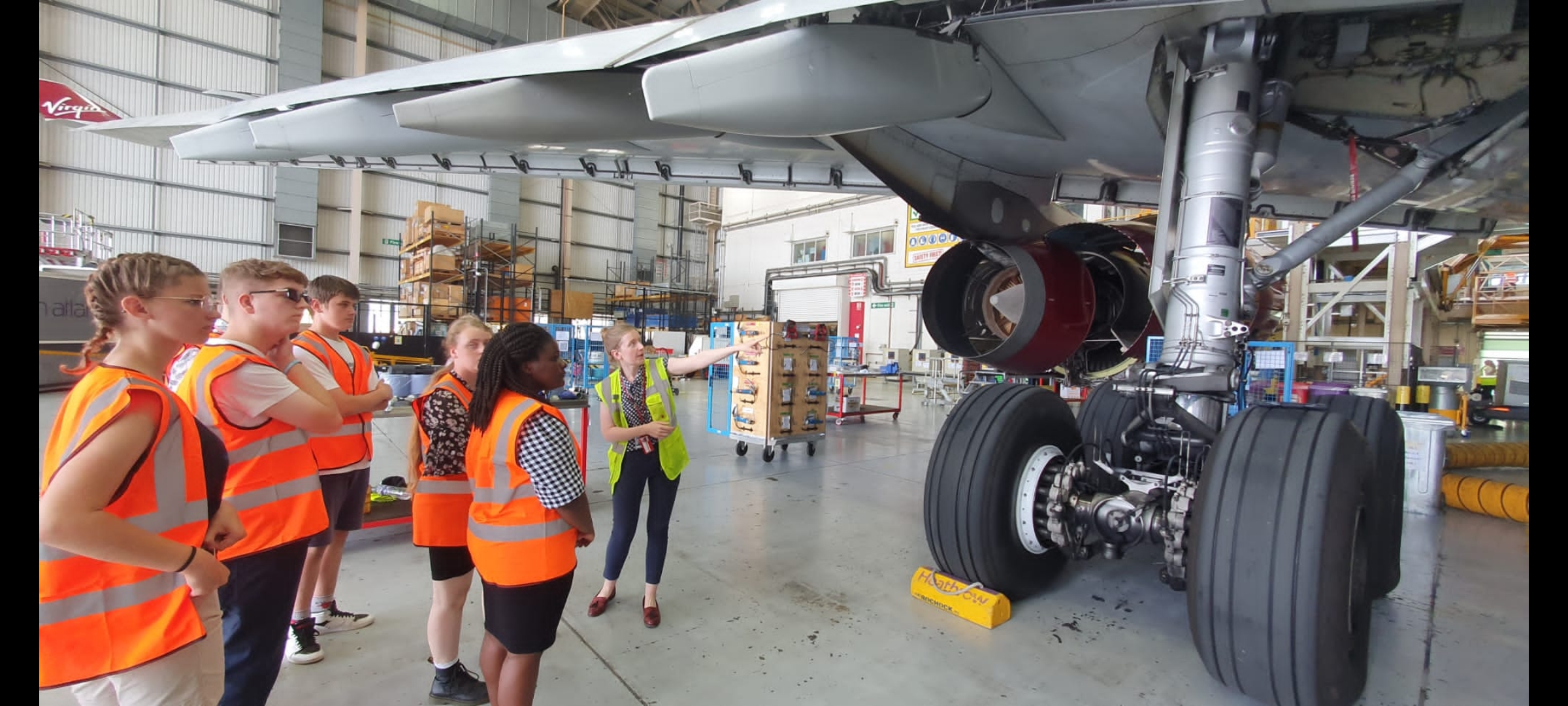 Year 10 have been hard at work enjoying their work experience, and I've really enjoyed reading some of the feedback we've received from employers about how well they're getting on. We'll look forward to seeing them back soon.
But the undoubted highlight of this week has been The Lion King - are first school production as Holmleigh Park. I went on Wednesday (and enjoyed it so much I'm going again tonight!). I had high expectations, but they have been surpassed in every possible way. The stage, the front of house team, the acting, the singing, the dancing - everything about it was utterly superb, and I'm happy to admit I was nearly in tears at several points! The staff have been absolutely exceptional, giving up countless hours after school and full days in the holiday to pull it off - but the students were even better, and it was an absolutely magical evening. We'll be sharing all the photos on our Instagram in due course, but here's a preview.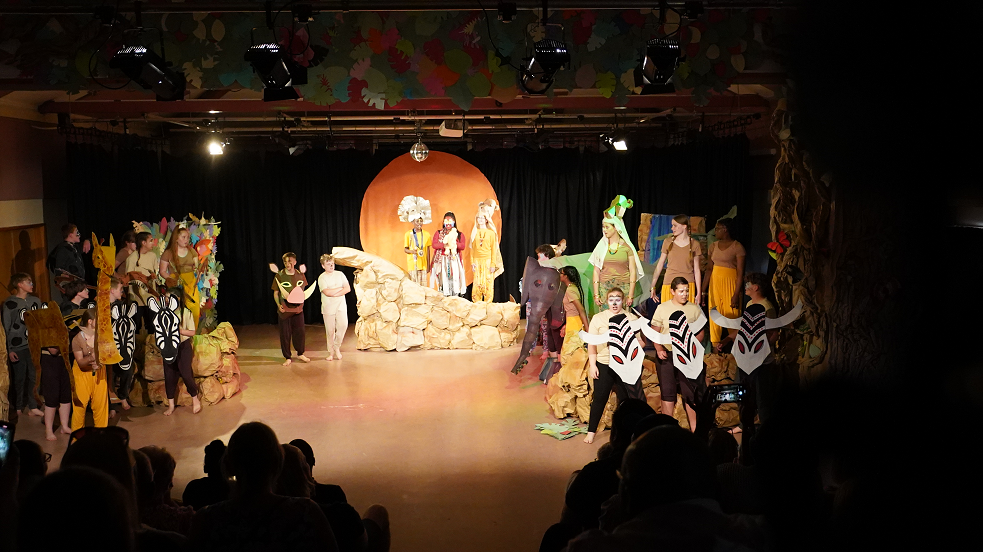 Finally, I wanted to share some staffing news. As always, we'll be saying goodbye to some fantastic members of staff next week, but I wanted to pay tribute to two in particular. First, Mrs Watson will be retiring (again!), after an incredible total of 34 years at the school. Many parents will remember being taught by Mrs Watson, and in more recent years she has been a rock of the Sixth Form, always on hand to offer support and guidance to countless students. We wish her all the best for a very well-deserved retirement.
Second, we will be saying goodbye to Mr King, our Deputy Head. Mr King has been the driving force behind the school's improvement in the last three years, particularly in improving standards of behaviour, but also in rolling out our character curriculum, our house competition, and in putting together our extracurricular programme, and he leaves behind a rich legacy of success. Although I will miss him hugely as a Deputy Headteacher, I am delighted to share that he will be taking up the Headship at Park House School in Newbury, who are set to join GLT in September, and I know he will have an absolutely superb impact there.
I am also delighted to share that Mr O'Gallagher, who many of you will know, has been appointed as Deputy Head from September, and will be taking over Mr King's remit. He will be working closely with Mr Park (Deputy Head for Curriculum), Mr Hudson (Head of School) and me to ensure that HP continues to improve next year.
Best wishes for what promises to be a very warm weekend!
Mr Farmbrough
Headteacher