Letter from the Head - 13th May 2022
In this issue: Ten Tors Success, and Exam Season Begins!
Dear all,
Well, after three years of disruption, cancelled exams and uncertainty, today marks the start of this summer's exam season. Just a few hours ago, Year 11 sat their Enterprise exam, which means we're officially into the final stretch, so I want to focus this week's letter on these two fantastic year groups (and to Year 12 too, who have a few public exams in some BTEC courses!).
Before I do though, a few quick notices:
First of all, Years 7-10 will have their end of year assessments next half term. We'll be giving out timetables and assessment manifests (a list of which topics will be covered) next week, so please do look out for these.
There is also a curriculum information evening for Year 7 on Thursday next week which will explain the assessment process in more detail. Please look out for Mrs Barrett's email for more information.
I also want to congratulate our fantastic Ten Tors team: Finlay G, Joe W, Jack G, Lewis P, Allison M and Daniel IP (Year 9/10) all headed down to Dartmoor on Friday, and then had the challenge of walking35 miles over Dartmoor on Saturday/Sunday. As if that wasn't enough - they had to carry tents, sleeping equipment, food and water, contend with some blistering heat, and navigate across some of the most hilly and challenging terrain in England. As one of only a very small group of comprehensive schools entering, they more than punched above their weight, beating many of the private schools, scout units and cadet teams - most of whom have been competing for 60 years. I made it down on Sunday to watch them over the finish line and I was hugely proud of them all. A big thank you to Mrs Ravenhill for spending the weekend with them, and for Mr Emery for driving the team down. Here they are with their medals: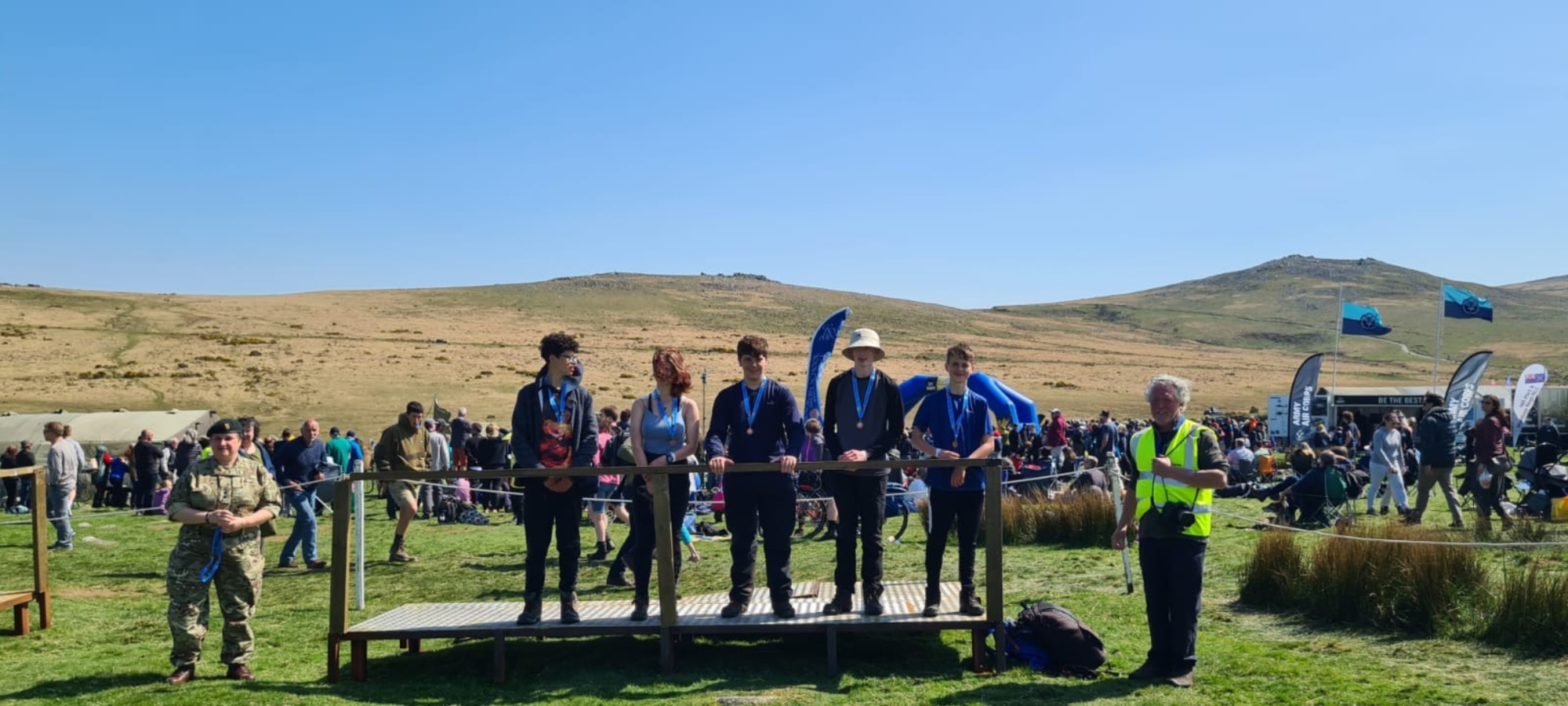 This week, I spoke to both Year 11 and 13. For both assemblies, I was joined by the entire teaching staff. It won't surprise you to know I talked about mountains - and we're on the final summit push now. This is the time when, as a mountaineer, you're usually exhausted and wondering why you didn't stay at home in bed - but it's just when you're feeling this that you catch a glimpse of the summit, and the adrenaline kicks in. You find some untapped reserve of strength you didn't know you had, and before you know it, you're on the summit.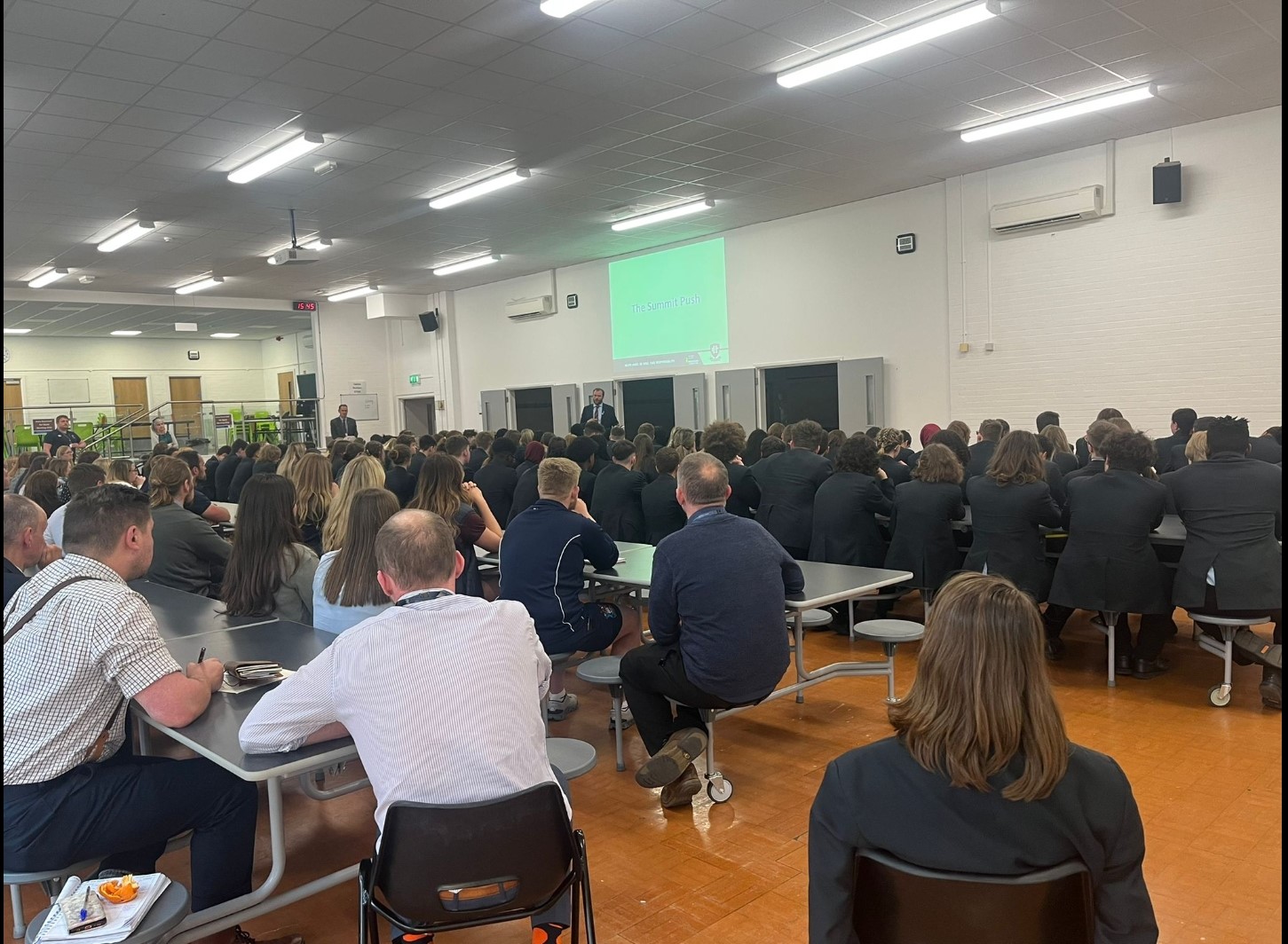 Exactly the same is true for our exam groups right now. They've had three years of uncertainty and disruption. We know they're tired, because we are too - the last few years have been incredibly draining for staff. But they're also so close to finishing now - and they're exactly where they need to be.
In every school I've ever worked in, it's been the students who have worked hardest who have been the most successful. And we know that Year 11 and 13 have put huge amounts of effort in - whether in lockdown or in school. They've been absolutely tremendous, taking everything in their stride, and it means we're in a great position right now.
Our staff have been there with them too, throwing themselves into putting on extra warm ups, boosters, period 0s, period 5.1s, period 6s, champions' hours or interventions. As subjects finish, we'll be collapsing timetables so students can be with the teachers for the subjects they haven't finished. It means rewriting our entire timetable every week, and causes a huge amount of cover and disruption - but our staff have enthusiastically agreed to this as we know it could make the difference. On that note, please can I remind Year 11 parents that we are running Saturday interventions in English tomorrow, and are looking forward to seeing students there.
So as Year 11 and 13 make their final push, I'm sure you'll all want to join me in wishing them the very best of luck. I finished both assemblies with exactly the same message to both year groups: They have weathered and endured the most difficult three years I can remember in education. As long as they keep going with their revision, and walk out of their exams doing do their best in each exam, then no matter what happens, they'll have made us all proud.
With all best wishes,
Mr Farmbrough
Headteacher