GCSE Results Success
GCSE Results 2022
Students and staff at Holmleigh park were celebrating after 72% of all GCSE grades awarded were graded at 9-4 - a huge increase from 47% in 2019 (when GCSEs were last taken).
With exams in 2020 and 2021 cancelled due to COVID-19, these results represent the school's first results since 2019 when the previously named Beaufort Community Academy was taken over by the Greenshaw Learning Trust. Headteacher Patrick Farmbrough commented: "I am incredibly proud of our families, staff, and especially students. They have endured a huge amount of disruption in the last three years, and today's results are a testament to just how hard they have all worked together.
These results follow hot on the heels of the school's best ever A Level results, with 62% of all A Levels graded at A*-B this year, up from 15% in 2019.
Top achiever Fabio Valente Gomes achieved seven 9s in English, Maths, Science, Geography, French and Portuguese. He commented: "I'm very proud of my results and what I have achieved in my time here. It really helped that my teachers pushed me so hard and I'm really looking forward to coming back in the Sixth Form.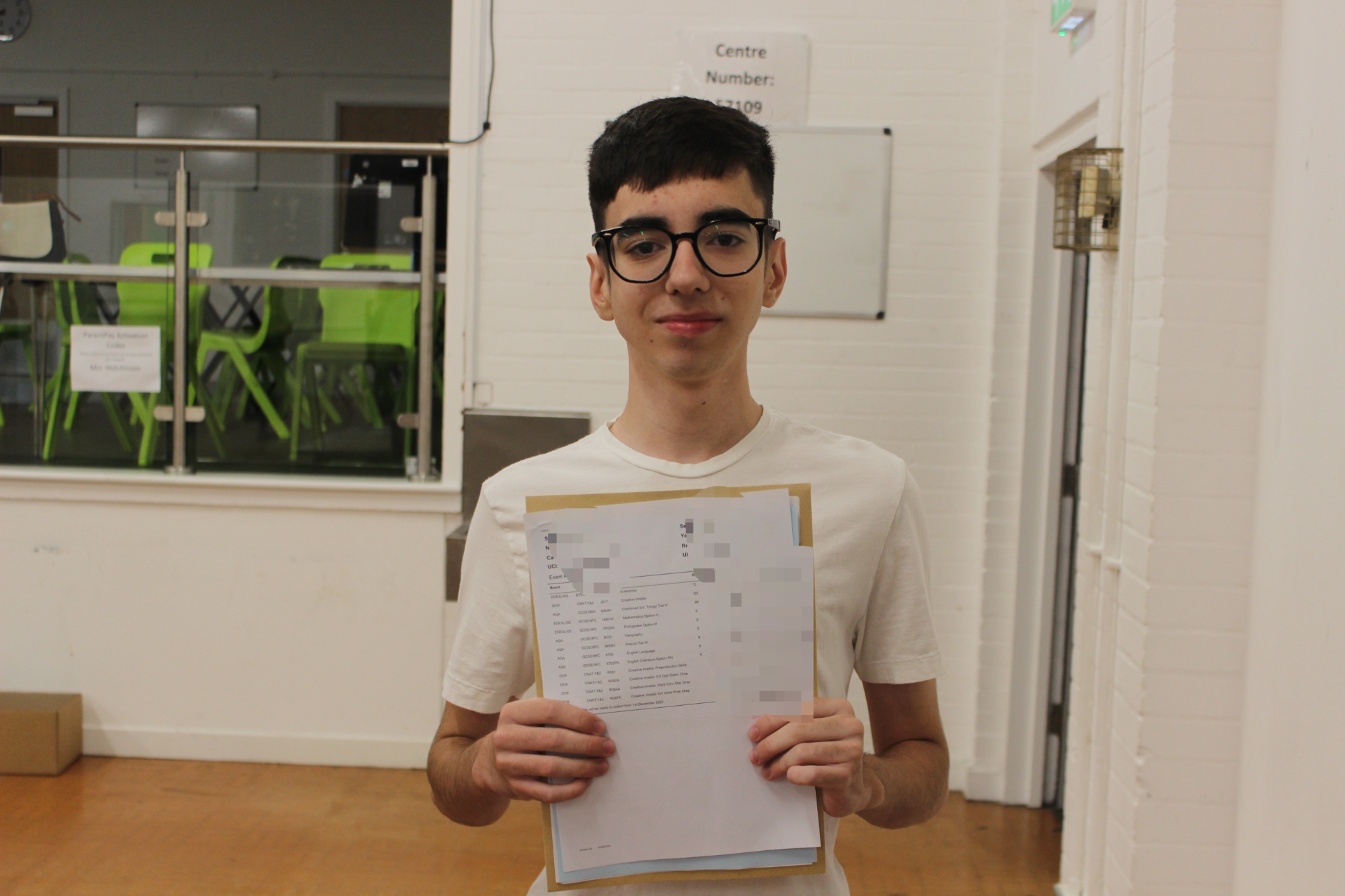 Dimitrie Martic secured two 9s, three 8s and a 7. He added: "I'm really pleased with my results and all of my hard work both at school and at home made a great difference. Thank you to all of my teachers - I'm excited for Sixth Form."
Bethany Lacchin, whose results included three 8s, two 7s and two 6s added: "Despite how tough and stressful it was, I didn't give up, my revision and Period 6 and Champions' Hour (both daily after school revision sessions run by the school) really made a difference. Thank you to all of my teachers who were always there to support me."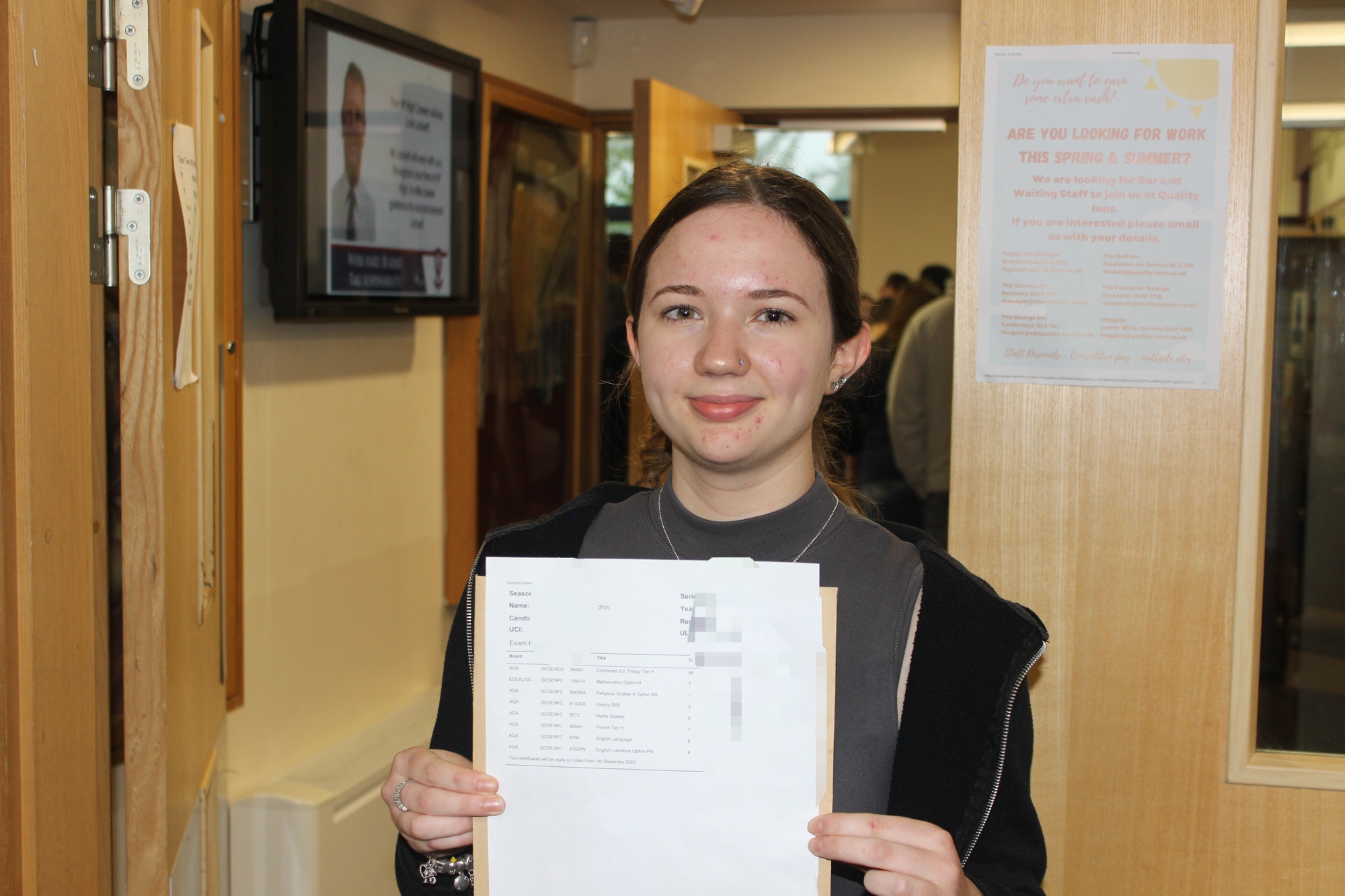 Niamh Hastings-Worth also achieved a superb set of results, which included four 9s in Maths, Science and French. She commented "I'm very pleased with my results and am looking forward to coming back to study Maths, Further Maths, and French in Sixth Form." Kali Collins' grades included one 9, three 8s, and two 7s. They said: "I want to thank all of my teachers who helped me get my grades and supported me during the exams. It made a real difference."
Headteacher Patrick Farmbrough concluded: I'm absolutely delighted for all of our students, and for our local community; this is very much their success. I am so excited to see what they achieve in the Sixth Form, and to watch them go on to even greater success in the future!