Letter From the Head - 6th September 2020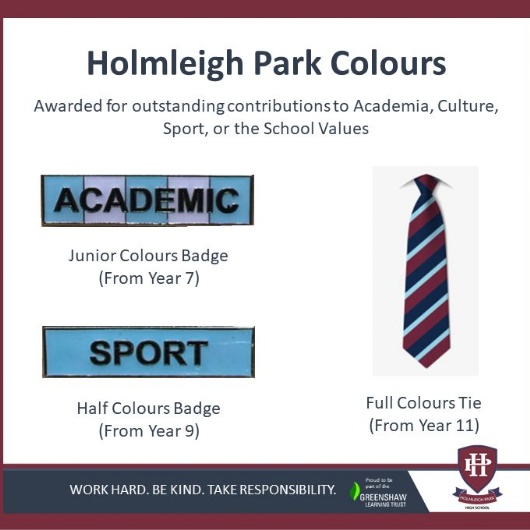 Dear all,
It was absolutely wonderful to return to school this week. It has been joyful to see the huge smiles on students' faces when they saw their friends and teachers, and I have hugely enjoyed welcoming each year group back in assemblies.
Every single student has been brilliant. With our extra COVID-19 precautions in place, there have been some new rules and procedures for students to learn. I have been very impressed and proud of the calm, mature and patient way in which students have approached these changes. We will be carefully evaluating our processes over the next week, and will continue to adapt things to make the school function as smoothly as possible.
We have done our best to hit the ground running. There has been lots of scaremongering in the media over the summer, so we were delighted that our attendance on Thursday was just shy of 95%, and we intend to keep it there throughout the year! Thank you for your trust in sending your children back in. We also feel that dwelling on lockdown will only fuel anxiety, and that the best thing we can do is get back to normal routines as quickly as possible. So I was very pleased to see that, from lesson one on Thursday, every single class was focused on learning, and it felt like business as usual.
A particular well done to our new Year 7 and 12 students, who have joined the school without many of the usual induction processes. There were some nerves like any year, but they have been brilliant in quickly settling in.They are both very upbeat and confident year groups, who I can already see are going to be incredibly successful!
And of course, our focus on making Holmleigh Park the best school in Gloucestershire continues. On Thursday, we formally launched our new House System. All students received badges, allocating them to our four houses; Hurricane, Javelin, Typhoon and Meteor. Students are now able to win house points for their achievements and effort, and we have a very special reward planned for the winning house at the end of the year! It is extremely tight after one week, with just 12 points separating the top house (Hurricane) from the bottom!
We also launched our colours system. Students who excel in one of four areas - Academia, Culture, Sport or School Values - will become eligible for their Junior Colours (from Year 7 onwards), Half Colours (Year 9 onwards) or Full Colours (Year 11 and Sixth Form). These will not be given out easily, representing the highest levels of achievement only. Students who receive Junior Colours will be able to wear a striped blue and white badge, while Half Colours will be a fully blue badge. Full Colours will come with a special tie. The system is based on the Colours / Blues system used at many of the UK's top universities, and will be a great achievement to record on a CV. I look forward to giving out the first awards just before Christmas!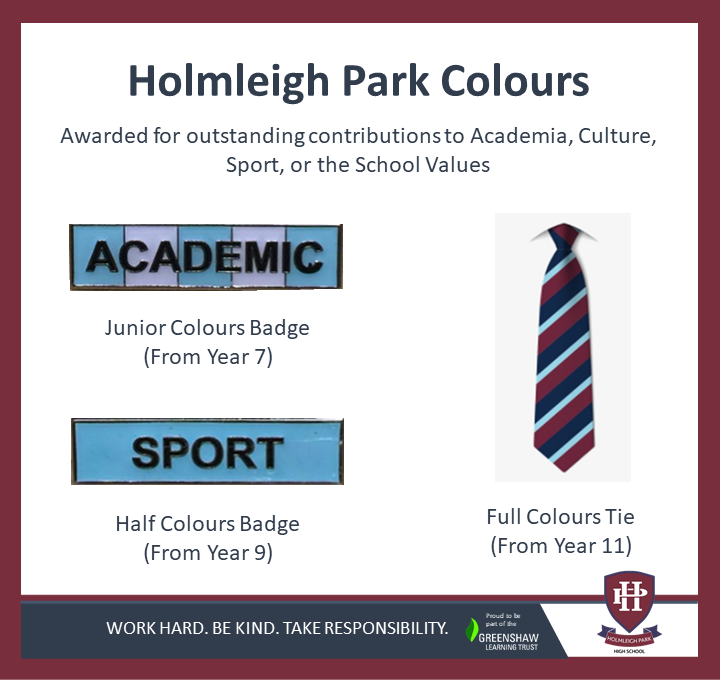 Finally, for those of you with children in Year 6 considering Holmleigh Park, please can I draw your attention to our Open Evening. We've had to change the format this year, so pre-registering is required. Full details can be found here.
Yours faithfully,
Patrick Farmbrough
Headteacher